04-03-2012, 06:45 PM
1jerome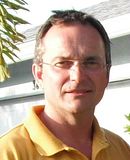 Junior Member

Registered: 03-03-2012
Total Posts: 41
Am I deaf enough?

OK, so I titled this to get a few stares...or replies. But really, this is my concern:

I've had SSD since birth, I presume. I'm 54 years old and always accepted what my parents told me, that hearing aids would not help. Until recently, that is, when I decided that after 50 years, there must be some technological breakthroughs. So after yet another social gathering where I could hear all of the noise, but very little of the conversation at the dinner table, I was glad to have already made the appointment to see an ENT and audiologist.

Profound hearing loss in the right ear, and trouble hearing the higher frequencies in my good ear. I'm paraphrasing, but that's basically what the Audi said. I can hear low frequencies in my bad ear. Before I went up to see the ENT doc, she mentioned the baha and expressed her opinion that a regular hearing aid in my bad (right) ear would increase the volume but just sound muffled. I totally agree with that.

Now here is where I get unsure: Then I went up to see the ENT doc. He examined me briefly, then suggested that I first try a regular HA and see how that works for me! Exactly opposite of what the Audi said! Back downstairs, the Audiologist pointed straight back to baha, and gave me a Cochlear Intenso to try with a headband. She told me to wear it as much as I could for a couple weeks.

Well, I've been working a lot lately, with few days off. I don't wear it at work because I wear hearing protection. So, I have not been in any of those environments that typically give me trouble. Wearing it around the house, I can definitely hear better, but I'm afraid that I've become so adept at hearing everything with my good ear that well, I kinda feel like I can't miss what I never had.

There's no doubt in my mind that this thing works, and I learned from your posts that it will probably work better after the abutment goes in. And, whenever I have a friend or co-worker try it out with the acrylic holder thing, they are floored by how well it works. It just feels self indulgent and a bit "over-the-top" for me. Almost like...well, like I'm not deaf enough.

If anyone has had these feelings, I would really appreciate their feedback, or anyone else's for that matter.